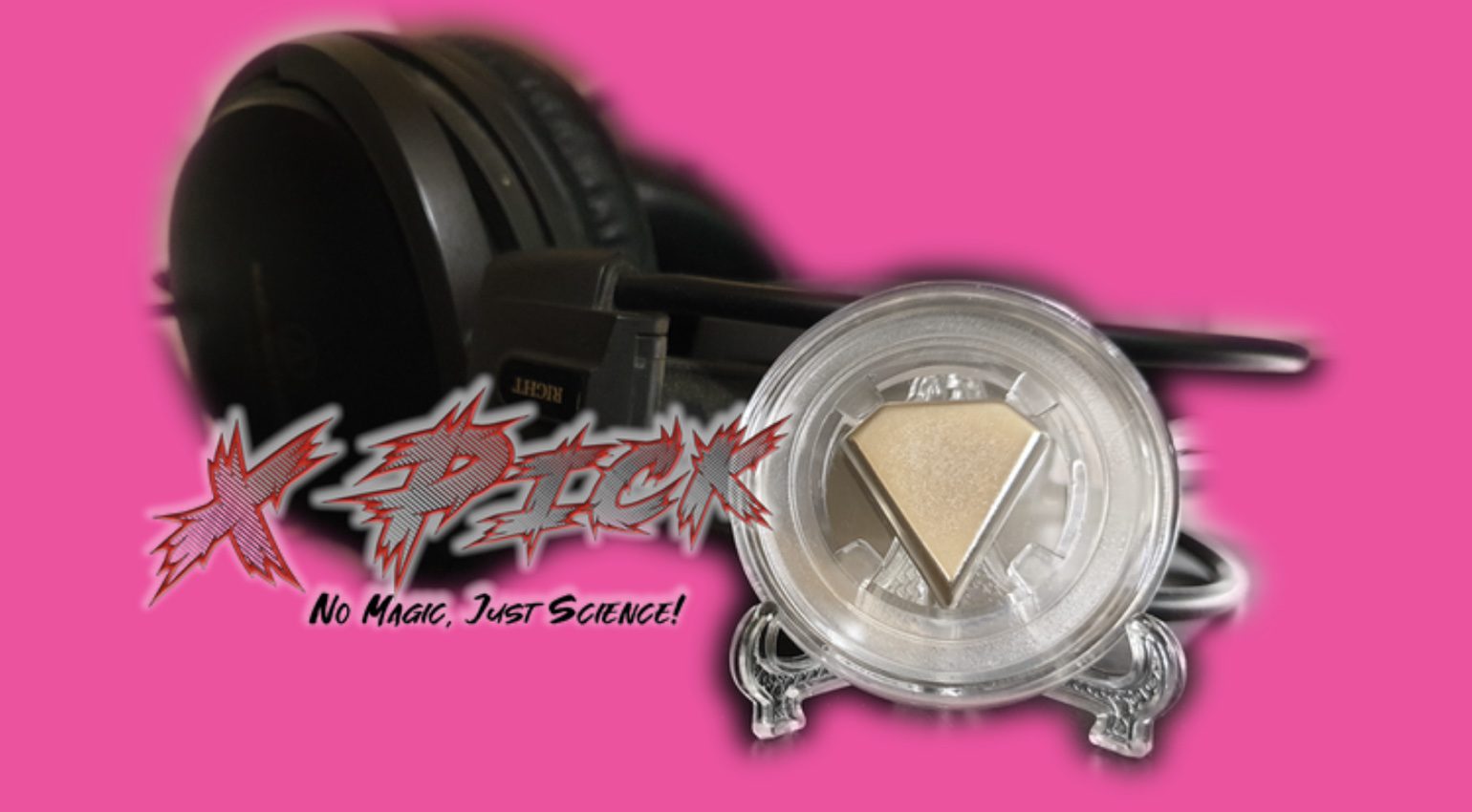 X-Pick a magnetic multi-effect plectrum? Or is it just magnetic snake oil?
X Pick ·

Source: Kickstarter/X-Pick
The X-Pick is currently on Kickstarter and makes some pretty bold claims. The magnetic plectrum can supposedly give players the ability to imitate certain effect pedals. But is this a good thing or is it just hype?
X-Pick
The makers of the Magnetic X-Pick claim to offer effects like infinite sustain, slide and wah, delay, tremolo tones and E-Bow styling infinite sustain. The pick is made from a neodymium magnet. What should affect your guitar pickups and affecting how they react to your guitar strings. By manipulating the magnetic field, the makers suggest you can access all of the different effects. With a range somewhere in the region of 20cm from your guitar pickups, you could hear strange effects.
Construction
the X-Pick has a coating they named Ni-Cu-Ni or Ni-Cu-Ni-epoxy. This is described as a Nickel-Copper-Nickel composition and has a final layer of andepoxy resin to aid grip and to protect against wear. It has what they describe as Axial magnetization. Offer two polarities above and below the magnet. Supposedly providing control over the magnetic field that interacts with your guitar's pickups.
Magnetic Tone
I listened to the official History & Tutorial videos below, and I'm not sure I agree with all of these bold claims. There is a lot of marketing hyperbole and I can't really tell if the neodymium magnet is really what I want to try in a plectrum. Apparently he has an "extremely calibrated magnetism". I don't know if that helps either? But I can smell the marketing talking a mile away and this plectrum sure tastes like snake oil to that. Apparently the Italian designer, musician and scientist Marsio Salcuni think you'll like it though.
Commitments start at 36 € on the Starter page and if you want to punt, please let me know and let me know what you think of the X-Pick.
Let us know what you think in the comments section below. Is it a pick winner, or is it just marketing hype?
Videos