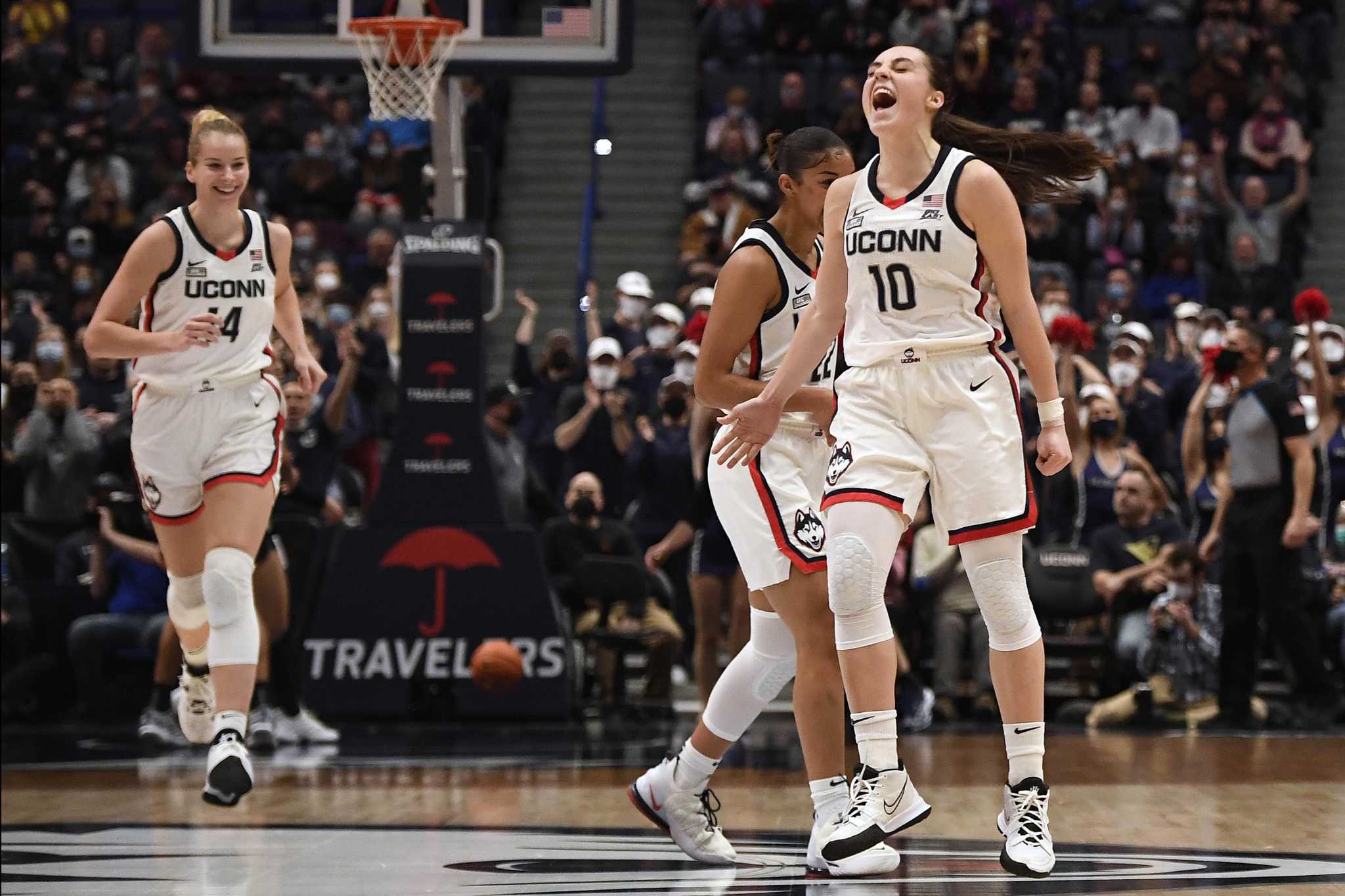 UConn Women's Basketball No. 10 moves past Georgetown to start final week of regular season
HARTFORD — Players of the UConn women's basketball team were overwhelmed by fans Sunday afternoon after their 90-49 win over Georgetown. The crowd was so big that they started moving the press row tables along the front rows of the XL Center.
Young fans held up posters and t-shirts, begging for autographs and photos with the No. 10-ranked Huskies. One fan brought a homemade poster decorated with the Hungarian national flag for Dorka Juhász, while another took gave her shoe to Paige Bueckers to sign.