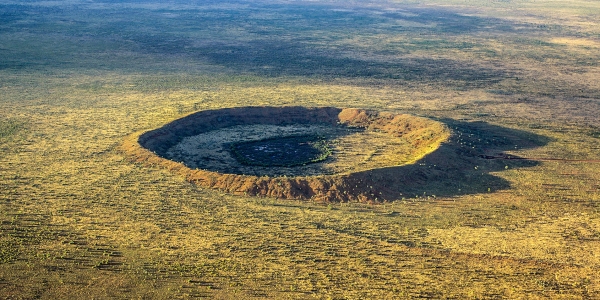 Teachers have a big impact on students' lives – even if they don't see it
My teacher's memory is a shattered thing. For every lesson I can remember with crystal clarity, there are a hundred more that have fogged up and faded over time. I often wonder about the legions of students who have passed through my classes on their way to a – hopefully – happy adult life.
I have been teaching in the classroom for over 10 years and can still view high definition scenes from my first student internship. Yet much more recent days fade into the haze. Inevitably, it's the bad memories that come to me first – the days that felt like a battle, the classes that stank, the harsh words at my first parents' night out. Competing with these are the moments of triumph, the dad jokes that made them laugh, the lessons that hit them in the feels.
One of the ironies of teaching is that we manage to support students in their most formative years when they are brimming with potential – but we rarely see this happen. On the rare occasion that we do, it's quite a buzz. I will never forget the girl in my middle 2 class who carried her guitar to school in a battered case and wrote a moving essay for me about the importance of art. What a treat it was to see her appear at the TRNSMT Festival in Glasgow, years later, performing as an upcoming artist.
Will my students remember me as their teacher?
I wish I had a crystal ball to see how some of the others did. The boy who responded to one of my first old-fashioned put-downs by warning me—erroneously—that the phone was ringing, then throwing a stapler at my head.
Or the girl who wrote a story in which one of the characters gave another a bouquet of flowers – because, she confessed shyly, she too would like to receive one someday.
Or the quiet boy who came up to me and asked if I could recommend someone to help him with a budding and completely unexpected interest in rap music.
Or the girl who already had, at the age of 12, a far greater command and sensitivity of the English language than I could ever hope to attain.
And then there's the girl who threw up (twice) on my classroom floor. The boy who tried to cheat on a test by writing poetry notes on his forearm. The girl who brought a full breakfast of square sausages, fruit pudding and potato scone on a residential trip.
I wonder about these children, and where they are now. What they do with their lives. Have hard, smart workers become hard, smart adults? Do they own houses and drive cars?
Is there a common thread, something picked up in my lessons, that they would recognize in each other? An approach to learning, a mannerism, a quirk of my speech that they could all emulate?
Or am I leaning on it too much? I guess it's much more likely that I, too, erased so many of their memories, just like they did mine.
It's a must in a career where you'll be working with thousands of students. But never forget that you will impact their lives for decades to come – whether you see it or not.
Alan Gillespie is a head teacher of English at Fernhill School, near Glasgow, and a novelist