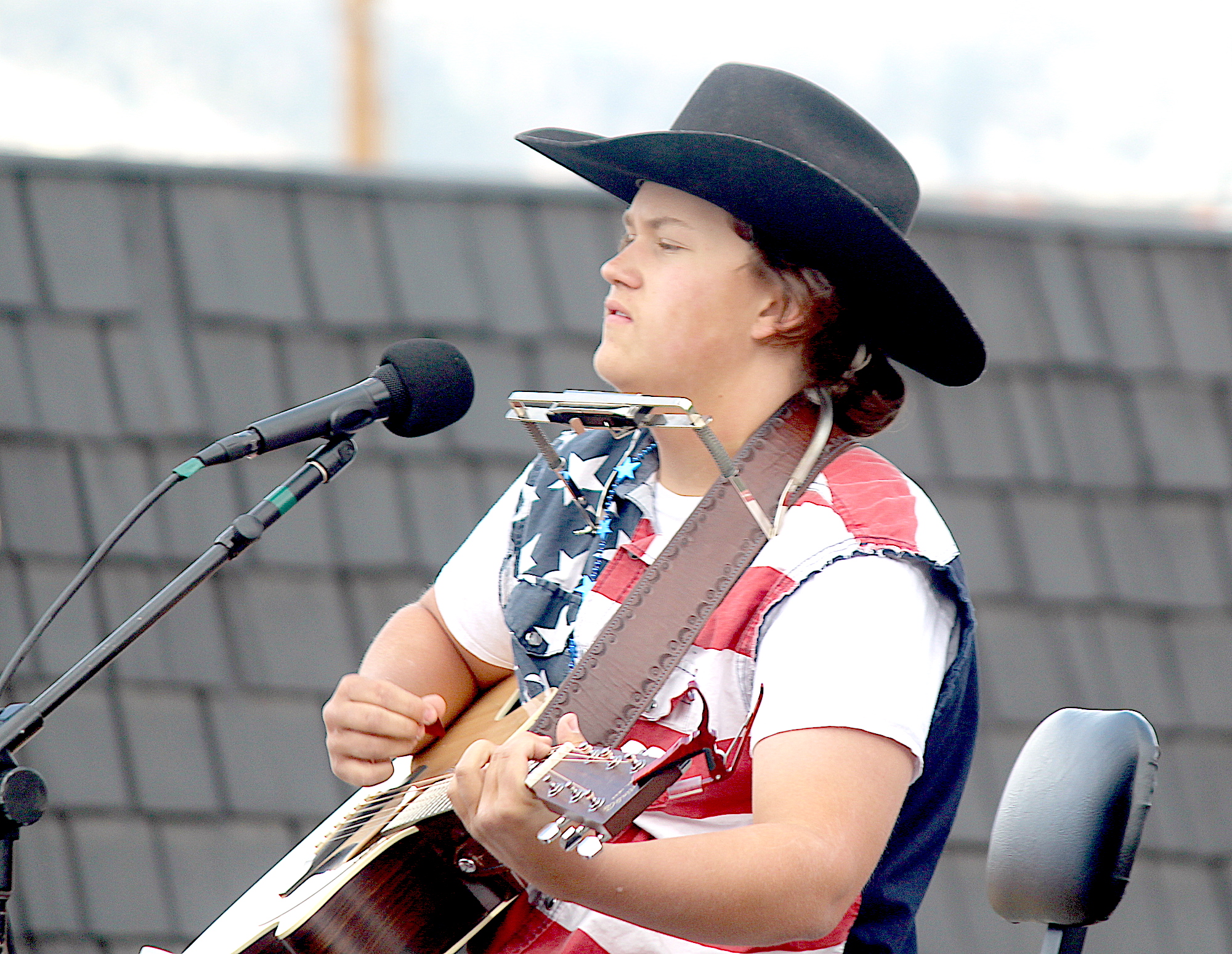 Summerfest celebrates Hope and Healing 10th anniversary
[ad_1]
The Douglas Center for Hope and Healing and the Carson Valley Active 20-30 Club are hosting the fifth annual Summerfest: Brats, Bands, and Brews fundraiser on August 28. The event takes place in Minden Park from noon to 8 p.m. and features food, drink, silent auction and raffle prizes, as well as an array of local musical talent.
The centre's chief executive, Amanda Johnson, said this year's Summerfest is also a celebration of the centre's 10th anniversary, a milestone that was reached last April.
The cost of entry per person is $ 25 on presale or $ 30 at the door and includes a plate of bratwurst and unlimited beer tasting. Hot dogs, margaritas, shaving ice, water and soda will be available for purchase, and everyone can drop by and enjoy the music for free.
New to this year's party is a cornhole tournament sponsored by the Cal Neva Cornhole League. Entrance fees are $ 100 per team of two and include the plate of bratwurst and beer tasting.
Live music will be performed by The Lost Reverends, Jakota Wass, The Whitehats and Roland Haas.
The Lost Reverends hail from Genoa and play rock and country standards "and all points in between". A recent graduate of Douglas High School, Jakota Wass began playing guitar at the age of 12 and has since built up a solid repertoire of county music favorites. The Whitehats, along with singer Jenera Paxton and guitarist / singer Joshua Procaccini, perform award-winning originals and cover tunes from multiple genres including pop, country, rock and soul. Singer / songwriter Roland Haas (aka Roland Stone) is inspired to unite people through music and performs tunes accompanied by his guitar.
A 501 (c) 3 non-profit organization, DCHH provides free support to children, adolescents and adults facing the loss of a loved one. Services include peer sharing and support groups, home visits, community outreach and education activities, and an annual summer mourning camp for children ages 7 to 17. DCHH also provides age-appropriate backpacks filled with items that can help beneficiaries commemorate their loved one and information resources to help them navigate the various stages of grieving.
Now in its 10th year, DCHH relies on grants, donations and fundraising to accomplish its mission of supporting individuals through their grief at no cost. For more information, log in douglascenterforhopeandhealing.org.
To pre-purchase tickets or donate to the silent auction or Summerfest raffle, contact Amanda Johnson at 775-691-1955.
Elks offer dining options in August
The Tahoe / Douglas Elks Dine & Dash host on Friday Aug 13 from 5 p.m. to 7 p.m. The menu is a fish and shrimp dinner for 2 with fries or onion rings and coleslaw for a donation of $ 25.
Dine & Dash reservations must be made before 4:30 p.m. on August 12. Call the lodge at 775-265-5483 and leave a message with your name, the number of orders for two you would like, your preference for fries or onion rings, and the time you would like to pick up the order .
On Monday, August 16, host Tahoe / Douglas Elks is hosting a Cook Your Own Steak night from 5 p.m. to 7 p.m. an additional split plate costs an additional $ 5.
Reserve a spot by calling Jim Plamenig at 775-267-9205 or 310-874-4655 by Saturday August 14th.
The Tahoe / Douglas Elks Lodge is located at 1227 Kimmerling Road in the Gardnerville Ranchos. Proceeds from Elks events benefit programs for seniors, veterans and youth in the community.
Back to school
That soon seems to be true, but teachers at Douglas County Valley schools have returned to work this week and are preparing classrooms to welcome students to campus on Monday, August 9.
Speed ​​limits are reduced before and after school hours, so watch for posted limits when driving in all school zones. Be on the lookout for students walking to and from school and buses stop frequently as they transport students along their routes. A little more attention and awareness can help make these work schedules safer for everyone.
I wish all the staff and students of the DSCD an excellent start to the 2021-22 school year.
Amy Roby can be contacted at [email protected]
[ad_2]