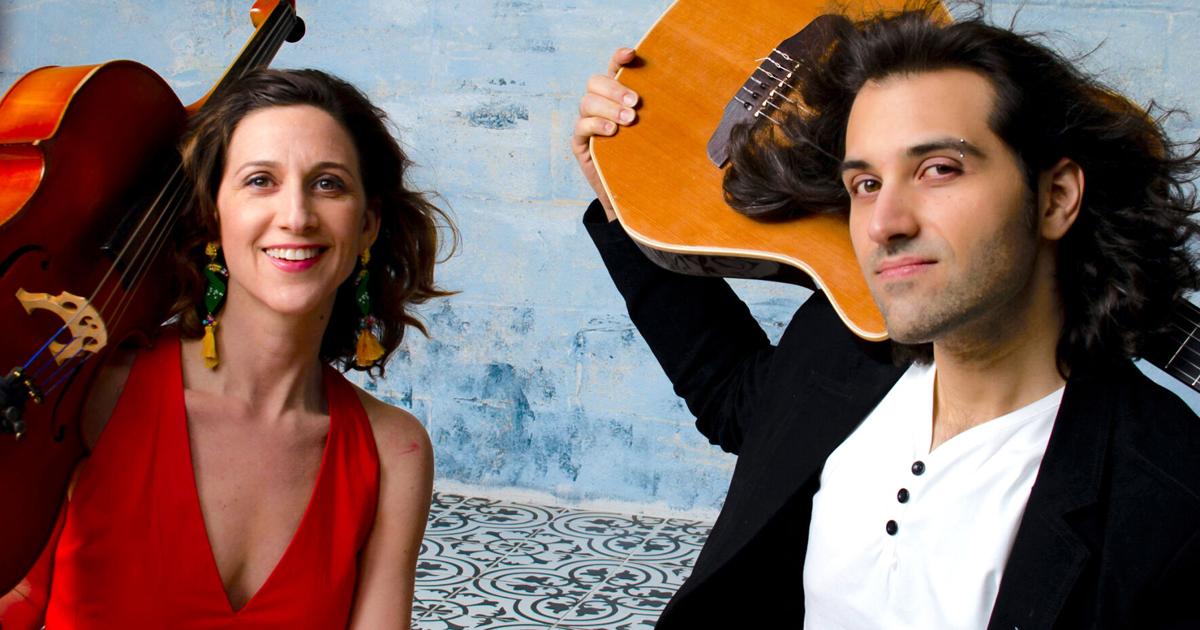 Stroede will host a Latin jazz concert | Local News
The Stroede Center for the Arts will host multilingual singer/songwriter Eleanor Dubinsky and Argentinian guitarist Dario Acosta Teich at the Stroede Center on March 25 at 7:30 p.m. The Stroede Center is located at 319 Wayne Ave., Defiance. Doors open at 7 p.m.
This duo brings to the stage new interpretations of jazz, Latin, French, popular and original songs that draw on their cultural origins. Eleanor and Dario will also perform songs from their new album.
Hailing from St. Louis and based in New York, Dubinsky's sound celebrates both her Midwestern American roots and the formative time she spent throughout her life in South America, Western and Central Europe. and, more recently, in Portugal and Cape Verde.
Born and raised in Tucuman, Argentina, and now living in New York, Dario Acosta Teich applies refined guitar technique to jazz harmonies, Latin American grooves, free jazz techniques and improvisation. As a performer, Dario has offered numerous concerts as a soloist as well as in groups and ensembles, not only in Argentina but in many parts of the world. As a composer, Dario has written pieces for solo instruments, ensembles and orchestras, some of which have been performed by the National University of Tucuman Symphony Orchestra. He has also composed the soundtrack for several independent films.
Tickets for Dubinsky and Teich are $15 and available at the door. To purchase tickets in advance, visit defiancearts.org or call 419-784-3401.
This concert is sponsored by the Albert W. and Veulah M. LeFevre Foundation, The Hubbard Company, The State Bank and The Second Story.
The concert series is presented by the Defiance Community Cultural Council. The DCCC is supported by the Ohio Arts Council.
All events are subject to COVID guidelines. Masks are recommended. For more information call 419-784-3401 or visit defiancearts.org.