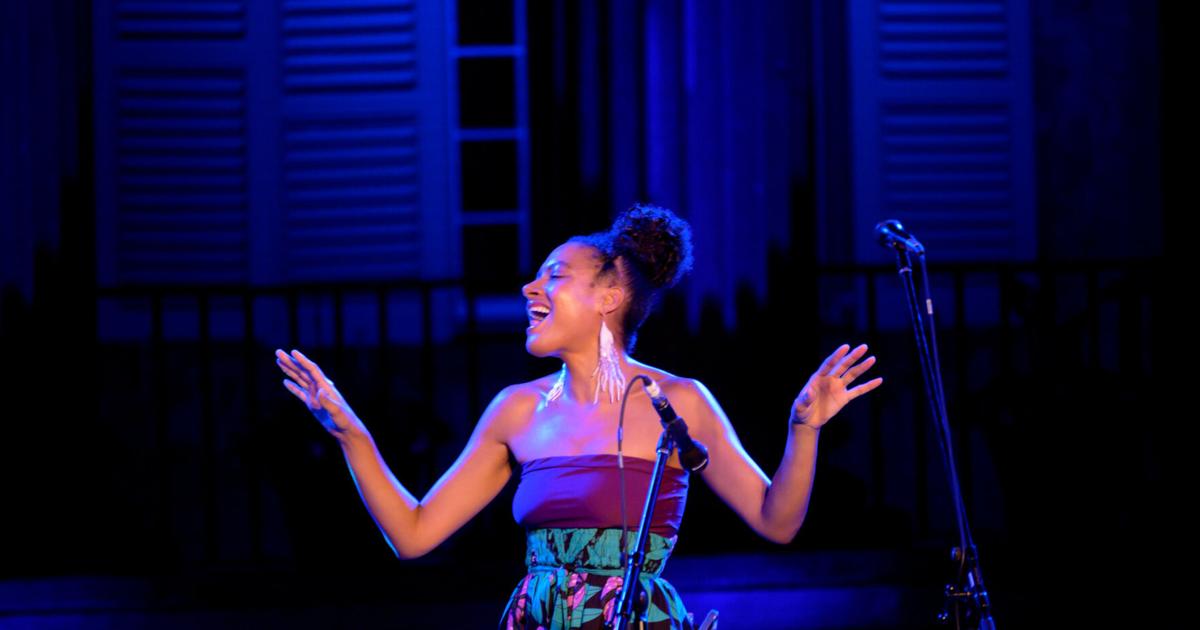 Spoleto Review: Allison Russell is a beacon of light at Cistern Yard | Spoleto
For the second installment of the popular First Citizens Bank Front Row series, Spoleto Festival USA welcomed the radiant force that is Allison Russell to the Cistern.
Hot on the heels of her groundbreaking solo debut, 'Outside Child' (2021), the Montreal native is forging her own valiant path, earning three Grammy nominations and wide acclaim for an album that celebrates radical vulnerability in her heart.
Sporting words like arrows, a banjo like his bow, and his clarinet like an extension of his voice, Russell unashamedly wields the wind of his lived experience of violent abuse, pure survival, and remarkable redemption. The result is fascinating.
From the stage, she is the center of a formidable circle of six very different women – a "circle of goddesses", as she put it – a sight to behold, if not simply for its visual impact, and as a welcome start. of what the majority of the festival's programming offers.
Each woman, an exceptional musician in her own right, brings a powerful voice to the mix, making it a celebration of sisterhood. True Blood Sisters SistaStrings are the Milwaukee-born, Nashville-based duo of violinist Chauntee Ross and cellist Monique Ross.
Larissa Maestro, based in Nashville via Ithaca, NY, completes the string section and contributes orchestrations. The rhythm section featured heartbeat on drums and percussion, LA-based Beth Goodfellow, while Mandy Fer of indie folk band Sway Wild stood out on her powder blue Fender Stratocaster guitar and leg pants. of glittering eph. All contributed breathtaking backing vocals, delivering stunning arrangements and a visceral performance.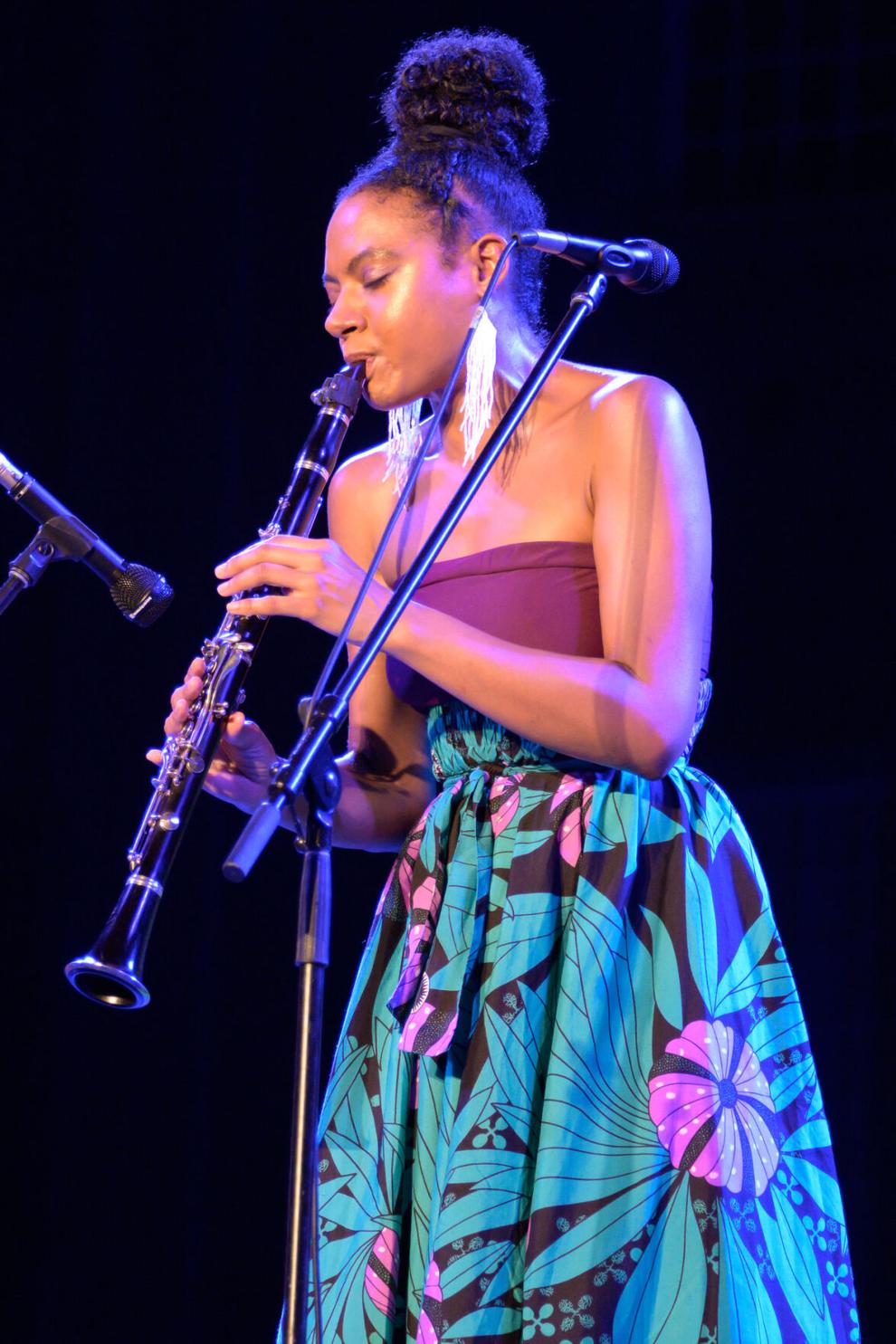 The vibe was ethereal, with an ambient opener turning into a richly harmonized vocal intro for the set's first song, "Hy-Brasil," a melody every bit as enigmatic as the mystical island in the Atlantic Ocean, west of Ireland. Russell's voice rose over a cloud of drone-like strings.
His lyrics sailed atop a hypnotic sea over a singular drumbeat and waves of soft mallet cymbal rolls. She wavered between courage and grace as she sang the line, "I'm going home today."
Just as she did mid-song between instruments, Russell assuredly moved between selections, infusing poetic interludes and beautifully accompanied monologues throughout her show. Whether she offered complementary melodic lines with a tasteful whistle or clarinet blast, or moved seamlessly between English and French, her voice possessed a blend of exquisite angst, reminiscent of Lucinda Williams, Edith Piaf and Etta James, with its emotional and nasal grain, its brutal truth. and occasional vibrato.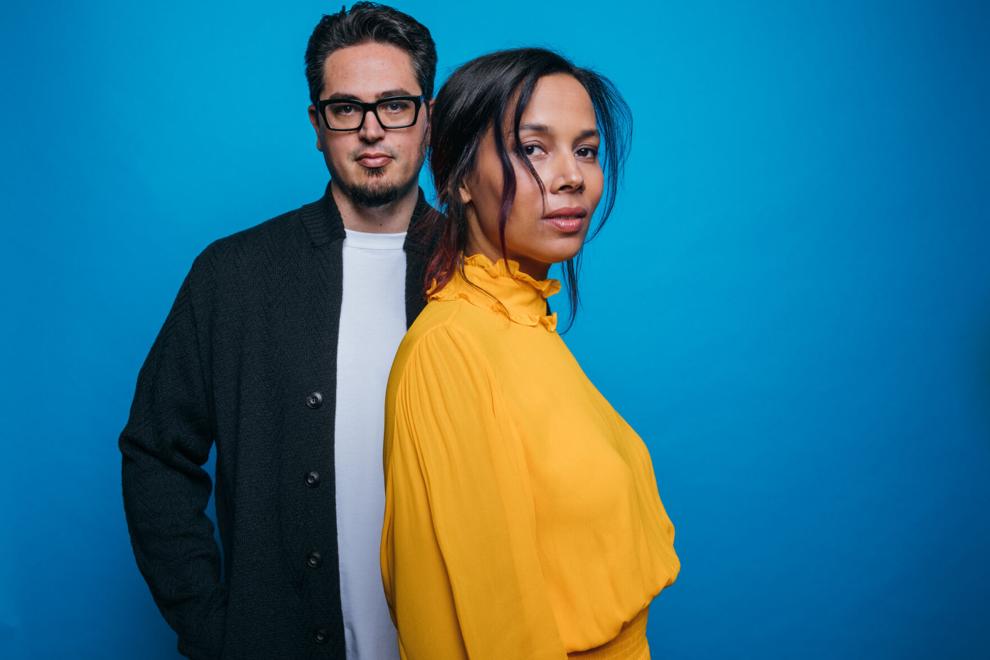 As a survivor of physical, sexual, psychological and emotional abuse, Allison Russell is the voice of many. She is open and honest, raw and real. His words are piercing and healing. It is poetry in motion. In a world clinging to omniscient deities, she believes in nature and a world beyond explanation.
She is openly agnostic, expressing, "The only way I know to pray is through songs." And it is through his songs that we bear witness to the sacred space of his most personal prayer.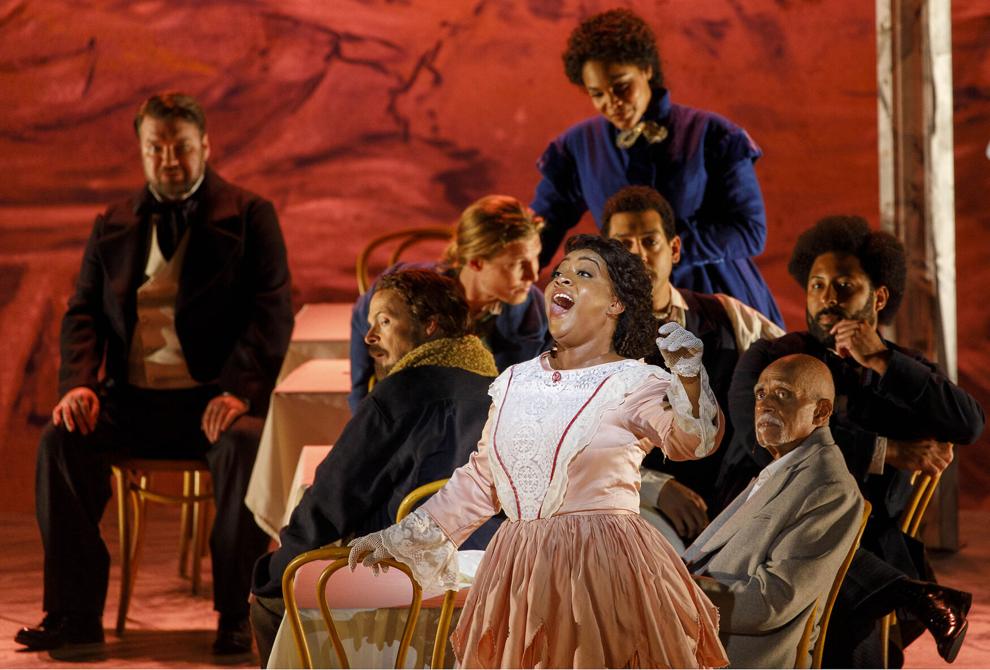 As an activist, she took the opportunity to issue a passionate reminder of the other pandemic in the United States of America: gun violence. Specifically, she thinks of her 8-year-old daughter in relation to the recent and unnecessarily tragic events at Robb Elementary School in Uvalde, Texas, a massacre that killed 19 children and 2 teachers and left many others seriously injured and changed at never.
She issued a call to action, pleading with everyone in the audience to demand reform. As she dedicated her penultimate song, "Poison Arrow," to the victims, she sang, "Go in peace, fear not/Roll 'em easy, Namaste/All sad and broken travellers, go. "
Allison Russell offers a moving and nuanced approach to music defined as folk and Americana – a necessary and just-in-time approach. Beloved author Alice Walker called on us to "transform the moment", writing: "we are the ones we've been waiting for". Russell eloquently answers the call and inspires others to do the same.
It proves that music is this obligatory force; his song, his prayer and his spirit, unbreakable. While the seriousness of Russell's personal story is sobering, the lightness of his voice is understandably hopeful. She is a beacon of light for the individual and collective transformation we yearn for, and as she sings, she is "the melody and the space between".