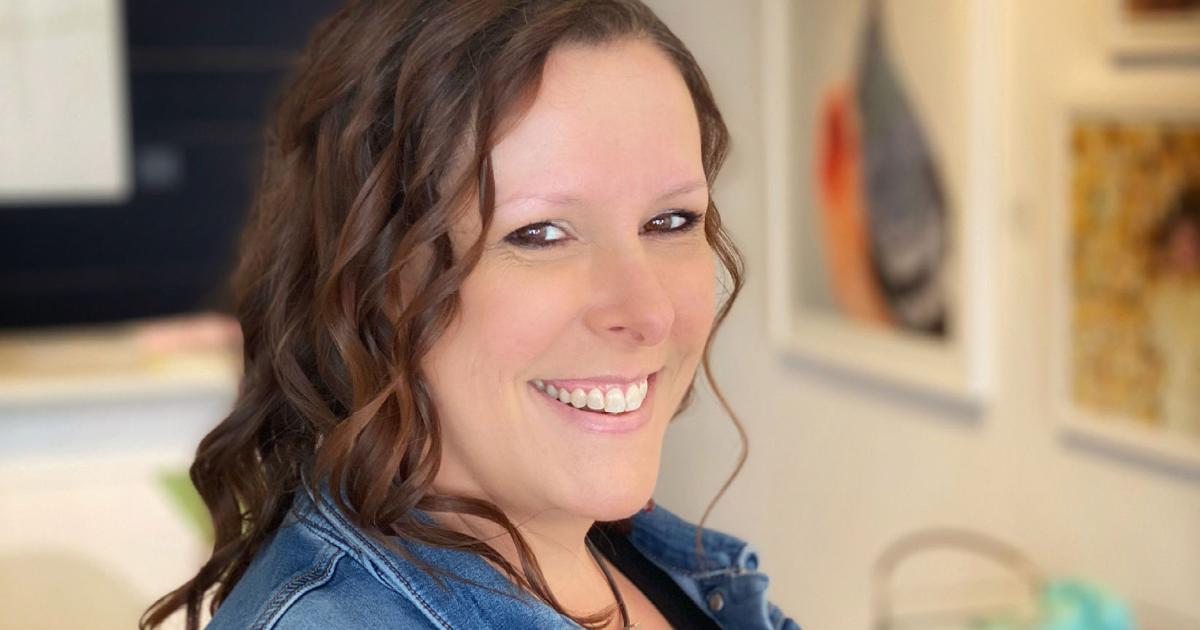 Nikki Gauthier promotes the arts at the Acorn Theater | Characteristics
THREE OAKS — It's only been a few years since Nikki Gauthier left the classroom to promote the arts in Southwest Michigan.
It was a career change that the St. Joseph resident fondly reminisces about that day.
Gauthier previously worked at Box Factory for the Arts in St. Joseph, Arbor3 Arts in Three Oaks, and is now Director of Marketing and Programs at Acorn Theater.
At The Acorn, she is responsible for venue marketing, event operations, reception and customer service.
Music has also been an important part of Gauthier's life since the time of his first piano lessons at the age of 5 alongside his grandmother. She currently plays in the group Dirty Sally.
Gauthier sat down with Tony Wittkowski, local news editor for the Herald-Palladium, to discuss her life in music and art.
I wanted to start things off with how you originally had a career in education. How long have you been teaching?
My college degree was in elementary education. I started teaching right out of college. Like many people, I left the labor market for several years. When I returned to teaching, it wasn't exactly a smooth transition for me. I was a class teacher for a few years in a variety of roles at St. Joseph, Bridgman, Eau Claire and other substitute teaching roles. I finished the school year in 2018 as a reading interventionist. Over the summer, an opportunity presented itself to me to come to the Box Factory for the Arts. It was a pivot.
What are some of the influences that brought you to the arts and music community?
I have been a musician all my life. I started taking piano lessons with my grandmother when I was young. She was ready to give lessons to anyone who wanted to. It was just something that was personally part of my life for many years.
I wasn't one to look for the spotlight while playing. I was playing for others and I was in the choir. Until some time in my forties, I did not share my voice. I would say about five or six years ago I finally got enough courage and did an open mic night at the Box Factory of all places.
At the same time, my father gave me painting materials as a Christmas present. I had never done visual art at all. My dad sat me down in front of a Bob Ross tutorial. But I went on my own and developed my own style, which was more loose and impressionistic. While I was doing all of these things, that's where my personal passions were.
When the opportunity to work in the arts presented itself, it was too good to pass up. It was the driving force behind the promotion of other artists. I did all the promotion for all the events and planned the art exhibitions. It was just a wonderful transition for me to be surrounded by art and artists. It was at a time when my own creativity was exploding.
I understand you have a band called Dirty Sally. What is the origin of the name?
(Laughs) Dirty Sally, right now, is a duo. Rob Skibbe plays electric guitar and I play piano and sing. I was invited to play for the Southwest Michigan Orchestra's RESPECT concert. A group of female musicians was invited to pay tribute. I was asked to sing Stevie Nicks.
I had to face the audience, a performance where I was not playing behind the piano. (Skibbe) was learning my guitar songs for me to practice, since I wasn't going to be behind my keyboard. In front of the audience, well, that wasn't something I had done before. While we were playing, we had so much fun that we realized we wanted to keep going.
Then we started this conversation about what to call ourselves. Rob's daughter was running around the house shirtless, dirty and with matted hair. I started laughing because it reminded me of me when I was younger. It also reminded me that my childhood nickname was "Dirty Sally". I said that to Rob and he said, "That's it!" Now every time we play people go a different direction.
What kind of music do you two play?
We play a varied mix of cover music mostly. Everything from Coldplay to Fleetwood Mac, Sara Bareilles and Natalie Merchant are new to our lineup. We also don't play music like people are used to. Think SiriusXM Radio, Alt Nation and Lithium. We are sort of a mixture of these sounds. Kind of an alternative, but edgy.
How did you find your way to The Acorn?
I played in an open mic at The Acorn a few years ago and became friends with the executive director at the time, Sandra Thompson. There was this little part-time job as an operations assistant that was available. It was only 12 hours a week, but I was already working part-time for Arbor3 Oaks. Sandra told me that I had to apply. I started out as a volunteer coordinator and operations assistant. By the end of the summer, they had made me full-time and promoted me. It was a very quick transition.
What do you enjoy most about working at The Acorn?
At The Acorn, I'm part of bringing very well-known artists to the community and I love everything about it. But what makes me happiest is working with local artists and new performers.
I'm working on a summer series that will give local musicians the opportunity to play The Acorn and I'm really excited about it. I also really love our Open Mic program – seeing really talented artists of all ages get the chance to perform on our stage is something special. I particularly like those who embrace their passion perhaps a little later in life, like me.