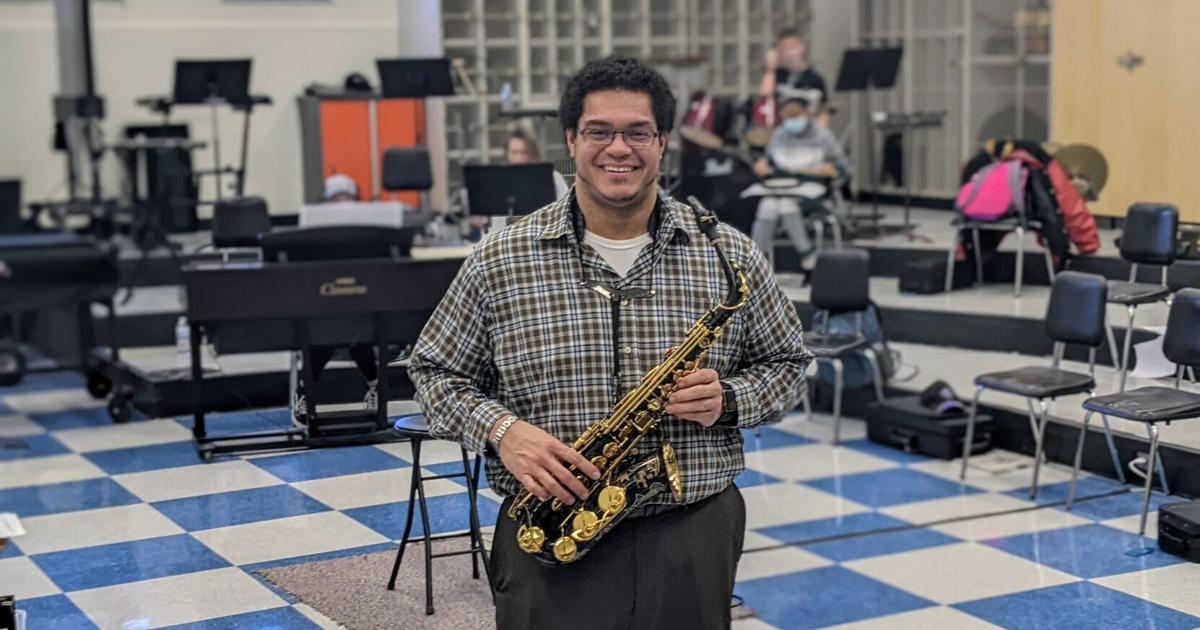 MASH group director honored as part of the '40 Under 40′ group |
A Crawford County music teacher was among a select group of educators recently honored by Yamaha Corporation of America.
Armond Walter, Director of Instrumental Music at Meadville Area Senior High School (MASH), is part of Yamaha's second annual "40 Under 40". In announcing the recognition, the company described the group as "40 outstanding music educators under 40 possessing characteristics of action, courage, creativity and growth while going above and beyond when teaching of music programs.
The recognition came after he was nominated by a member of the community who Yamaha officials said wished to remain anonymous, according to Walter, 35.
"It was quite a surprise," he said.
The group of prominent young music educators included four honorees from Pennsylvania. In addition to Walter, Slippery Rock University music professor Jonathan Helmick, Springfield High band manager Mark Stanford and Blackhawk High band manager Brandon Tambellini were recognized.
Yamaha marketing manager Heather Mansell noted that the 80 teachers honored in the first two years of the program have devoted much of their effort during this period to adapting to the challenges presented by the COVID pandemic. -19 – challenges that struck a particularly sour note for music education.
"Despite another year of challenges, educators are undertaking the most innovative, creative and impactful programs to make a difference in strengthening and encouraging music education nationwide," Mansell said. "Yamaha shares the same commitment to high-quality music education for all, and we look forward to supporting and encouraging the efforts of these 40 outstanding educators and thousands more like them across the country."
Yamaha has described "40 Under 40" as a "music education promotion program", and the recognition is mostly part of an awareness effort. No new keyboards or other prizes came with the prize, according to Walter, who was happy to be part of the attempt to promote music education.
"It's going to motivate me to keep moving forward with my educational values," Walter said about an hour after school earlier this week as a few remaining students noodle on bass guitar, keyboard and drums in the band room. MASH.
The connections, habits and skills shaped in such spaces help create strong incentives for students who otherwise might not be so invested in education, according to Walter, who was a member of the group himself. MASH before graduating from school in 2005.
"Music is my way of connecting with a wide range of students who can feel at home in my classroom," he said, "because they are comfortable being themselves. without fear of judgment."