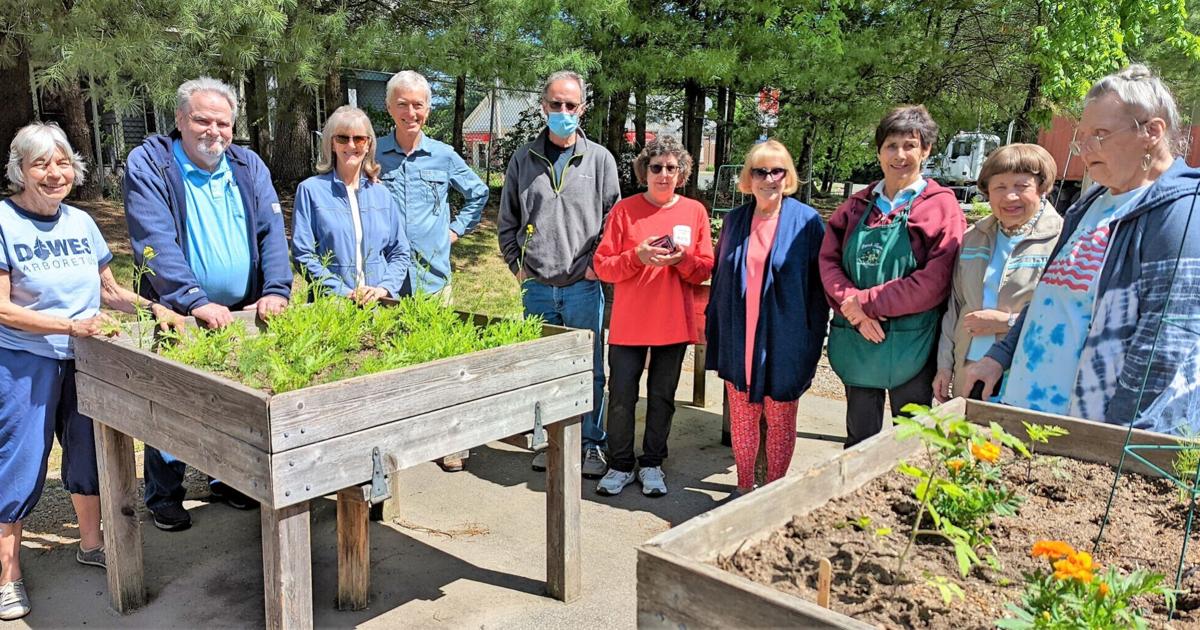 Let Jack Craig take you back with the music of the 60s at the senior center | Around the city
Join us for Jack Craig's 3-part series on "The Greatest Songs of the 1960s". The 60s were a time of social, political, and cultural change in America, and music provided a constant soundtrack to those changes. Take a step back to an era filled with long hair, flared bottoms, tie-dye t-shirts, new musical styles and performers. Each program in this 3-part series contains approximately 30 songs to sing along to, with Jack providing anecdotal information reminiscent of an incredible decade of American songwriting. Programs begin at 10:30 a.m. on the following Wednesdays: June 22 – songs from 1960 to 1962; July 20 – songs from 1963 to 1965, and; August 10 – songs from 1966-69. Don't miss all the fun! Register in advance.
SENIORS CENTER 'SENIOR PROM'
The Foxboro Senior Center will present a "Senior Prom" at the Lake View Pavilion on Thursday, June 16 from 12:30 p.m. to 4 p.m. Join us for an afternoon of dinner, dancing and lots of fun. The cost is $15 per person and your meal choices are seared boneless chicken or herb-crusted cod. Register at the senior center with your payment and meal choice. The ball is sponsored by Partners in Patriotism. Don't miss this great social event of the season!
FOLIAGE TURKEY TRAIN TOUR
On Thursday, October 20, we will travel north to Meredith, NH. We will leave Foxboro at 9 am from the St. Mary's parking lot at 58 Carpenter St. In Meredith we will board the "Turkey Train" from Winnipesaukee to the Hobo Railroad. This 2-hour scenic train ride through the NH countryside is complete with a delicious complete turkey dinner with all the trimmings! This exceptional turkey meal is provided by Hart's Turkey Farm. After the lunch train excursion, we board the coach and head to Moulton Farms, in the heart of the Lake District. The farm dates back to the 1890s, and you can browse their farm stand and garden center or you can pick up a treat from their bakery. The cost is $120 for Foxboro residents and $125 for non-residents. Registration with payment for Foxboro residents has begun and registration with payment for non-residents begins June 15. Join us for a fun day and enjoy our fall foliage.
READING CLUB
Our senior center book club will meet on Monday, June 6 at 11 a.m. This program is designed for seniors who simply enjoy reading or listening to books on tape. If you are interested in participating in the club, register in advance.
LUNCH OUTING
Our next lunch outing will be Wednesday, June 22 at Conrad's in Foxboro at 1 p.m. Call us to register by Monday, June 20 and meet us at the restaurant on June 22. For those requiring van transportation, arrangements must be made by Monday, June 20.
BARBECUE FOR MEN
We're happy to be back outside for our fun monthly men's barbecues. Guys are encouraged to come hungry for a good BBQ on Wednesday, June 22 at noon. The cost is $3 per person. Please register in advance.
Q&A FOR SENIOR OLYMPICS
Our popular Senior Olympics are BACK! This exciting and engaging event is a great way to have fun and meet new friends while competing for a gold medal. If you're not sure you want to register, come to the Olympics Q&A on Thursday, June 9 at 3:15 p.m.
NUTRITION CONSULTATION 1 OF 1
On Monday, June 13, from 2-4 p.m., and continuing the second Monday of each month at the same time, join HESSCO Registered Dietitian Kelsey McEntee at the Seniors Center for one-on-one 30-minute nutrition consultations. Come prepared with your questions about your health concerns. Call to schedule an appointment.
WHERE TO GO NEXT?
Travel is back!! On Wednesday, June 15 at 10 a.m., join us to discuss our future travel plans. We are planning an overnight trip in the fall of 2022 and this presentation will be your first opportunity to find out where we are headed and how to register. Sign up and let us know you'll join us.
MUSIC BINGO
Join us for Musical Bingo on Wednesday, June 8 at 3:15 p.m. Can you name a song and the artist? Test your knowledge at the senior center, sponsored by Bright View Senior Living. Register and reserve your place.
DARTS/CORNHOLE PRACTICE
On Mondays, June 6 and 13 at 10:30 a.m., we will be holding a darts and cornhole practice at the senior center. Get in shape for the events of our upcoming Senior Olympics. We will have the darts and cornhole games for you to try and practice.
MAKE MUSIC
Calling all musicians and singers: Bring your ukulele, guitar, voice or other acoustic instrument and join us for our "Making Music" program on June 6 at 1 p.m. and the first Monday of each following month at 1 p.m. All skills are encouraged and welcome to participate in this monthly FREE sing and play experience. We will explore fun and familiar songs. Register in advance to let us know you will be joining us.
MOVIE – "SAVING PRIVATE RYAN"
In honor of D-Day, we will screen Steven Spielberg's 1998 film, "Saving Private Ryan". According to WWII veterans, this film was the most accurate depiction of the events of June 6, 1944. Register in advance.
FRIENDS BINGO – BRING A FRIEND – ALL ARE WELCOME
Come join us for bingo at the seniors center on Tuesday, June 7 from 1:30 p.m. to 3 p.m. and every first Tuesday of the month. Win cash prizes in varying amounts. There is a nominal fee of $1 per card. Bring a friend! Call to register. This program is organized by the Friends of Foxboro Seniors.
ONLINE REGISTRATION TUTORIAL
Do you want early access to all programs? There will be an online registration tutorial program at the senior center on Wednesday, June 8 at 10 a.m. This tutorial will teach you how to use our online registration tool which will give you priority access to all our services. Register in advance.
AUTHOR'S WORD – HOW A MYSTERY IS WRITTEN
On Wednesday, June 8 at 2 p.m., join author Debi Graham-Leard at the senior center and learn in-depth about the process of writing fiction. Debi will explain the steps taken from the initial idea to the final publication. Be sure to register in advance.
A GUIDE TO THE GAME IN THE GOLDEN YEARS
On Wednesday, June 8 at 4 p.m., the center for seniors will present the program "A guide to gambling in the golden age". This engaging presentation explains why seniors gamble and how to keep gaming healthy and fun. The program, sponsored by the Mass Council on Gaming and Health, will share strategies for reducing risky gambling behavior and where to seek help if needed. Please register in advance.
JACK AUTHELET — HISTORY OF FOXBORO
Foxboro Town Historian, Jack Authelet, will join us at the Senior Center on Wednesday, June 8 at 11:15 a.m. to share some of Foxboro's momentous historical events, the mystery of the promises never kept, and the future treasures to pass on. Don't miss this chance to participate in Jack's program, so register in advance.
ANTHONY SAMMARCO – "ALONG BLUE HILL AVENUE"
At the turn of the 20th century, Mattapan began to see the development of new streets laid out from Blue Hill Avenue, and Norfolk Street was slowly becoming a solid and respectable hub. Local author/historian, Anthony Sammarco, will be at the senior center on Wednesday, June 15 at 4:30 p.m. for a program that will dive deep into the history of Blue Hill Avenue and the many transformations of the neighborhood over the past 150 years. . Book your place in advance and join us for this informative presentation.
3 MOVEMENT PLANES
Join us for Steve Avellino's new 6 week program, "3 Planes of Motion". This program is designed to rethink the way our body moves. We should move in 3 planes of motion. Unfortunately, we don't, and it causes instability, imbalances, and pain. This can be fixed! The program is moderated by Steve Avellino CFT, CES, SSF, SSN and will be offered on Mondays or Thursdays of your choice. Monday classes will take place at 11:45 a.m. on the following Mondays: June 27, July 11, 18, 25, August 1 and 8. The cost of the program is $42 per person. The number of places is limited and you must register in advance with your payment.
JUNE CINEMA DAYS
The theme for our June Movie Days is "Olympic Games". The following films will be screened at the senior center on Thursdays at 1:00 p.m.:
June 9: 'Eddie the Eagle' – The hysterical true story of Britain's most famous ski jumper, 'Eddie the Eagle' Edwards (Taron Egerton) and his trainer (Hugh Jackman).
June 30th : 'Cool Runnings' – When a Jamaican sprinter is disqualified from the Olympics, he enlists the help of a disgraced coach (John Candy) to create Jamaica's first bobsled team.
VANGO DISCOVERY CLUB
The VanGo Discovery Club will start traveling again on Wednesday. On our travel days, we will depart from Booth Playground (80 South St.) at 10:15 a.m. and return to Foxboro at 4:30 p.m. (approximately). Registrants will travel using the VanGo for independent, self-guided exploration for 3-4 hours. Cost is $7 per person and must be paid at time of registration. Subsequent Discovery Club outings have been scheduled on the following dates; June 8 at Battleship Cove (free for veterans); June 22 in Plymouth (optional wine tasting); June 29 at the Cape Cod Canal (sandwich side); July 6 at Castle Island; July 20 at Tranquil Lake; August 3 in Providence; August 17 at Old Sturbridge Village; August 31 at Wickford Village; Sept. 7 at Colt State Park; September 21 at the Falmouth Center; October 5 at Legacy Place, and; October 19 mystery trip. Places are limited and you must register with your payment in advance.