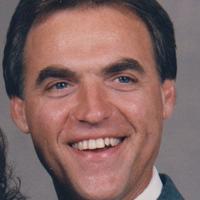 Jeffrey Brown Hickam | Obituary
On Sunday, June 5, 2022, Jeffrey Brown Hickam, caring husband, father of two and beloved teacher, coach and manager to many, died at the age of 69.
Jeff was born in Kingsport, TN to Arthur Brown and Eva Lois and immediately became the light of the family. Their support and encouragement paved the way for a promising young student-athlete who loved his time at school. While studying at ETSU, he was able to look back on those times and recognize that his calling would bring him back as an educator shaping generations of young people in the classroom and on the pitch. His immense kindness, charismatic charm, support, patience, and contagious joie de vivre have made him one of the most beloved teachers and principals in the Tri-Cities area.
A great coach himself, Jeff had a passion for all sports at the University of Tennessee and the New York Yankees. Football, basketball, and baseball have always been a mainstay of family room television and part of any conversation he could weave them into. When the sports discussions were exhausted, the music then became the center of attention. This, along with his guitar, has brought him countless hours of enjoyment. Possessing a wonderful sense of humor, the family reunions and trivia wars were guaranteed to induce absurd fits of laughter for everyone, whether participating or watching.
He was predeceased by his father, AB, and mother, Lois. He is survived by his devoted wife Margaret, his daughter Stephanie Gregory and her husband Alex, his son Eric Hickam and his wife Megan, his brothers-in-law and sisters-in-law, Wayne and Jenny Sams, Lois S and Ralph Young, Sandra S . and Kenny Ervin, beloved nieces and nephews Alex and Allie Young, Robert and Julie Young, Sara Sams and Bojan Louis, Matt and Lynn Sams, Drew and Kasey Sams, in-laws Andrew and Diane Gregory and special cousin Roger Hickham.
Never having met a stranger, Jeff had many friends. Jim Greene, Mike Surgenor, and Wendell Smith were longtime friends who were well-loved, along with his teaching families from Ketron, Central Heights, and Indian Springs. Special thanks to his ISBC Sunday School class, which has given him strength and joy over the years.
He will miss his family beyond measure, but know that his faith ensured his salvation. A celebration of his beautifully fulfilled life will be held Saturday, June 11 at the Indian Springs Baptist Church at 11:30 a.m. Memorial donations can be made in Jeff's name to Isaiah 117 House, 254 Bethel Dr, Bristol, TN 37620.
Memories and condolences can be shared with the Hickam family by visiting www.eastlawnkingsport.com. East Lawn Funeral Home 4997 Memorial Blvd. Kingsport, TN 37664 is in charge of arrangements. (423) 288-2081