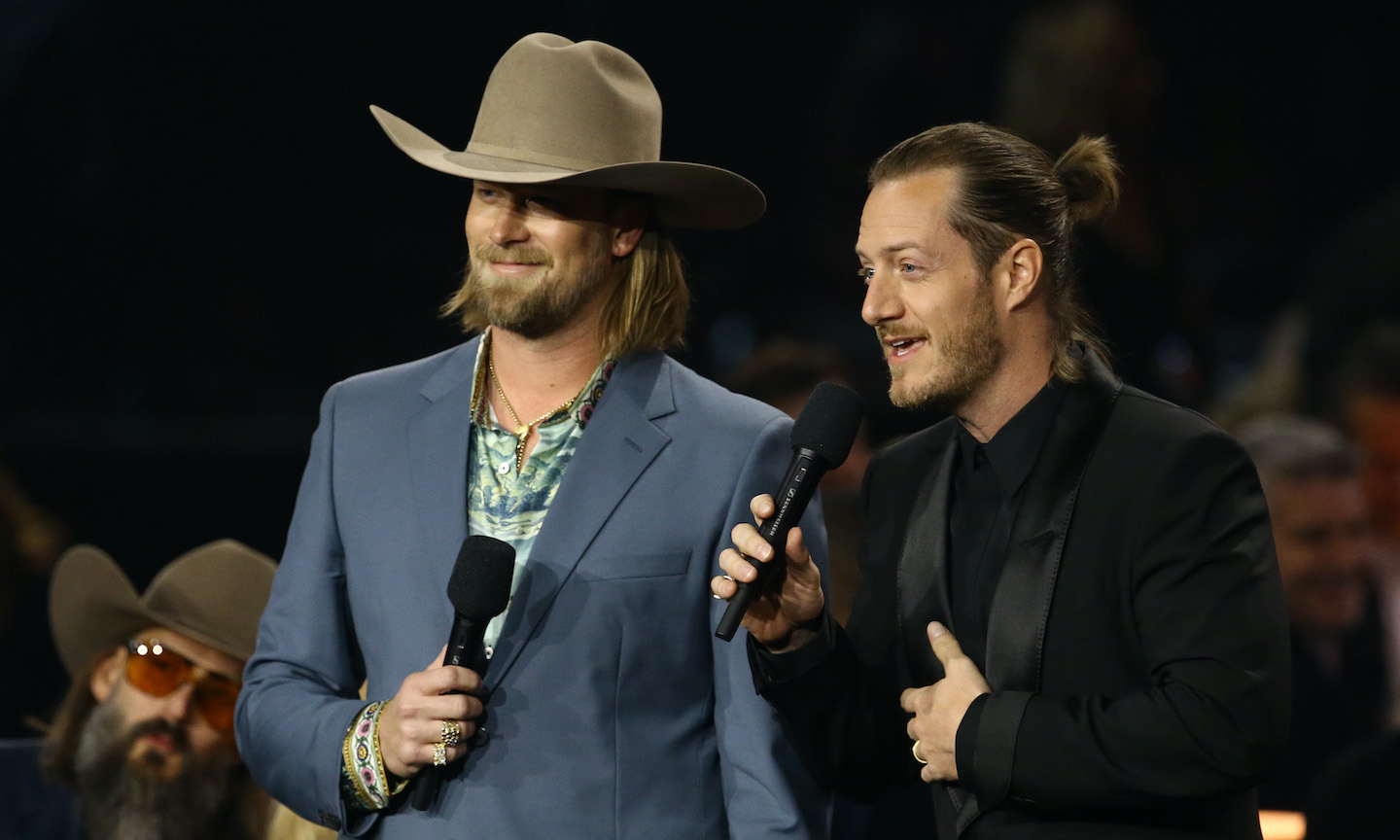 Florida Georgia Line honored with exhibition at Country Music Hall of Fame
[ad_1]
Florida Georgia Line will be honored by Nashville's Country Music Hall of Fame and Museum with a new exhibition on their music and career in January. Florida Georgia Line: Mix It Up Strong will open on Friday January 21 and last a full year until January 1, 2023.
Museum CEO Kyle Young notes: "Florida Georgia Line broadened the audience for country music and created some of the most popular recordings in the history of the genre, embracing hip-hop and rock influences. In less than a decade, Brian Kelley and Tyler Hubbard have had twenty-five singles that have achieved gold, platinum, or multi-platinum status, with two of those singles – "Cruise" and "Meant to Be" – reaching the elite plateau of diamond sales. certificate.
"Very few artists in all genres accomplish this feat even once," Young continues. "The museum looks forward to exploring the duo's distinctive music and career in this special exhibit."
Mix it strong will tell the story of Hubbard's meeting with Kelley in college, their emergence in 2012 with the Certified Diamond "Cruise" smash, and the duo's incredible and uninterrupted success that followed. The exhibit will include instruments, awards, stage and screen costumes, and personal artifacts.
Items that will be featured in the exhibit include:
Serape Kelley wore in Florida Georgia Line's "HOLY" music video;
The Selmer Bundy II saxophone that Hubbard played as a child;
Hubbard's Alvarez AD-60SC guitar, which he personalized and played early in the duo's career;
A Record Industry Association of America (RIAA) Diamond Certification Award for "Cruise";
A note from Hubbard's classmates and teachers wishing him good luck in his musical career in Nashville;
A cap Kelley wore when playing on his high school baseball team, the Seabreeze Fighting Sandcrabs;
Kelley's Takamine GB7C Garth Brooks Signature acoustic guitar, which Kelley used when writing "Cruise" and other hits;
Racing suits and helmets that Hubbard and Kelley wore in the music video for "May We All" in 2016 (feat. Tim McGraw);
Sets worn by the duo on the cover of their 2019 album I cannot say that I am not a country;
Hubbard's first guitar, a Sigma DM-3 acoustic guitar, which he acquired in fourth grade
"Being chosen for an exhibition is the ultimate honor as an artist, and we cannot thank the Country Music Hall of Fame and Museum enough," says Hubbard. "I look forward to Opening Day, where we can take a step back and enjoy this blessing with all of those who have supported us throughout the process. "
Kelley adds, "We are both dreamers and we always strive to take things further. That the Country Music Hall of Fame and Museum now presents Our Mad Race is surreal and humiliating. I couldn't be more excited about this exhibition and being able to relive every step of our journey. Let's go for the good times!
The duo will participate in a conversation and performance at the museum's CMA Theater at 2 p.m. on Sunday February 6 to talk about their careers and the stories behind the objects in Mix it strong. Tickets will be available on CountryMusicHallofFame.org Friday (December 10).
[ad_2]