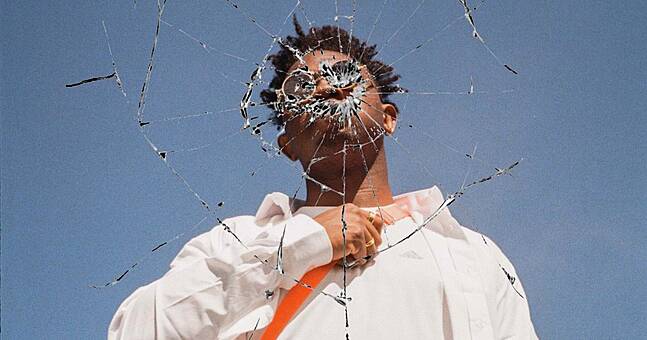 Filmmore! patrols the school in a new video for 'Where's Your Hall Pass?'
Filmmore! is a character exploration influenced by Gen Z Tyler, The Creator using electro, punk, drum 'n' bass and hip-hop sounds.
Music history is dotted with famous alter egos, from Eminem's Slim Shady and Megan thee Stallion's Tina Snow to Tyler, The Creator's IGOR and MF DOOM.
Tebi Rex's Dafe Orugbo has clearly taken notice, as he returns as the strict security patrol of the Filmore School! in the video for her brand new single "Where's Your Hall Pass?".
The clip sees Filmore! surveying the halls for dear life, chasing down anyone dumb enough to test their patience as riotous guitar riffs propel the punk-tinged track up and up.
According to a report from his teachers, the charismatic student showed mixed abilities to take advantage of the educational environment: "As you are no doubt aware, we have had difficulties with Filmore! for some time now – with his behavior in drop well below the standards we expect of students at this institution. After a particular incident involving the fixed closet, myself and the principal decided to offer him two options – either to spend the remainder of the school year in detention, or join the school security patrol.
"He chose the latter and certainly threw himself into the task with enthusiasm, if at times a little too enthusiastically," the report continues. "I know he and his partner Ingrid think they're doing the right thing in keeping the school safe for all students, especially those he describes rather singularly as 'geeks', although he went too far many times."
The influence of hip-hop, drum 'n' bass and electro is clear as day, with the artist effortlessly jumping between genres throughout the track.
Watch the video for 'Where's your Hall pass?' below.