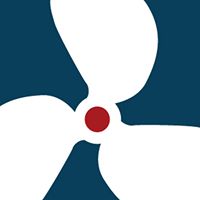 Earth Jams Children's Concert Hits Rockland Library Lawn July 11
ROCKLAND — A free Earth Jams children's concert is coming to the Rockland Public Library lawn, Monday, July 11 at 2 p.m. (In case of rain, the event will be rescheduled for Tuesday, July 12 at 2 p.m.)
"All are invited to join us outside for a fun, interactive family concert," the Library said in a press release.
Hop on the Song Toboggan and sing along with Earth Jams' Matt Loosigian. Loosigian is a Brunswick-based folk singer, guitarist, and songwriter specializing in playful, fun songs about ecology and caring for the environment. Join him as he works his musical magic in this fun, interactive music show.
"Loosigian has the unique ability to capture and hold the attention of children from infants to elementary ages," the statement read. "Inspired by Matt's incredibly dynamic voice and charismatic performance style, attendees will sing, play and dance as this musical magician rocks his guitar. As he plays, it's clear that Loosigian has great love music, fun and children and wants to pass on this love to families.
Loosigian has been spreading musical joy in Maine and New England since 2005. With a strong background in choral, solo and a cappella singing, he now presents school assemblies, family concerts and leads workshops for teachers. In 2009 he released a solo album, Hungry for the Sun, which received a Kids Music Award, featuring songs about ecology and going green.
"I believe that every child has a seed of music inside," he said. "If we cultivate these seeds by teaching them to flex their musical muscles from an early age, they will grow into enthusiastic musical beings. I demonstrate how easy and fun it is to create your own music. Hooray!"
To learn more about Earth Jams: www.earthjams.com
For more events, follow RPL on Facebook: https://www.facebook.com/Rockland-Public-Library-60836427783
Or contact RPL: ​​(207) 594-0310, [email protected], 80 Union St, Rockland, ME 04841