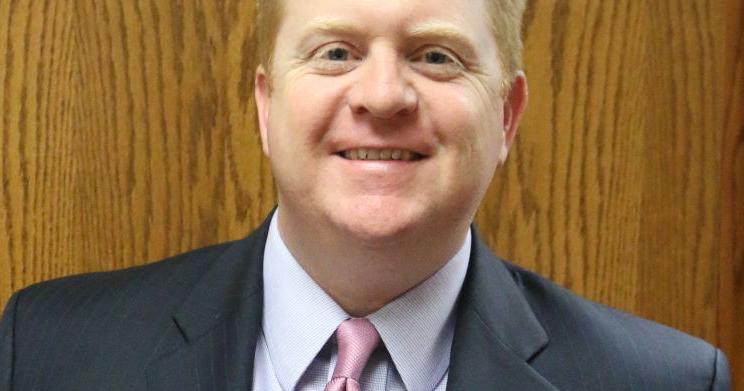 Community Profile: Randy Lewallyn | News
[ad_1]
Randy Lewallyn is an alumnus of Poteet High School and Executive Director of the Mesquite ISD Education Foundation. It helps facilitate the funding of projects and programs outside the district budget through a grant application process. Lewallyn plays a key role in organizing galas and fundraisers featuring artists like Smokey Robinson, Eddie B. and others.
How did you get into your profession?
I started my career in varsity athletics, but decided to pursue a career in my field of study, sports and recreation management. This led me to internship opportunities in the operations of professional golf events, including the Byron Nelson PGA event in Dallas. The tournament is produced by the Salesmanship Club of Dallas, which is a non-profit organization. I then worked for 11 years for the Texas Stampede, a world-class professional rodeo and concert series in Dallas. The Dallas Children's Medical Center was the beneficiary. My experience in organizing large charitable events brought me home to Mesquite and the Mesquite ISD Education Foundation.
What has been your greatest career moment to date?
Back in Mesquite, where I grew up, 12 years of career would be hard to beat. I was the Executive Director of the Mesquite ISD Education Foundation for approximately 10 years. I am very proud of the work we do to support our teachers and our students. I love the opportunity to bring world class musical artists to Mesquite for our annual gala and concert. This year, Pat Benatar and Neil Girardo will headline the gala and concert on February 26, 2022 at the Mesquite Arena. I've said this more times than I remember, and I really mean it, the board of directors of the Mesquite ISD Education Foundation is amazing. Amazing people with a passion for serving MISD teachers and students. We also have a remarkable and very important synergy with the management of the school district.
Are you of Texan origin? (from where?)
Yes, born and raised in Texas. I spent the first eight years of my life in East Dallas. My family moved to Mesquite just before 4th grade. My mother still lives in Mesquite today. My wife and I grew up in Mesquite and her parents still live here.
What is your fondest childhood memory?
I have a lot of good childhood memories. I spent most of my time with family, playing sports, or attending church with good friends. Spending countless hours with my friends on my church sand volleyball court is a fond memory of my childhood. Take trips with my family too. We spent two weeks in Arkansas with my dad every summer and we have a great time.
What's your favorite neighborhood restaurant?
I'm not going to mention my real favorite restaurant as it's a local place that I don't want a lot of people to know about. Fast food, I go with Whataburger for sure. My family and I love Campisi on Mockingbird in Dallas.
what is your favorite movie?
I love The Godfather I & II. Part III is just ok.
Tell our readers about your family.
My wife Allison is originally from Mesquite and graduated from Poteet High School, like me. She has worked at Mesquite ISD for many years and is currently an Advanced Academic Specialist at Poteet High School. I am very lucky and grateful to be associated with Allison as she gives me instant credibility not to mention that she is beautiful inside and out. We have a 13 year old daughter named Clara Beth who lights up the room. She is sweet and talented, loves to dance, cheer, play volleyball, be on stage and hang out with her friends. We have a 14 year old dog named BoBo who we love.
What are your hobbies?
Volleyball has been a part of my life since high school, as a player, coach and club manager. Currently I am helping a local volleyball club by helping to organize youth clinics which I love because I can teach the basics. I like music and I can play the guitar. I love to play golf with my friends even though I am a very average golfer.
If you were on a desert island, what's the one item you couldn't live without?
Sunscreen and / or something I could use to start a fire.
Tell our readers something about you they would never guess to be true.
I sing and play the guitar at a wedding or a funeral, but not very often, which could be a sign of my abilities.
[ad_2]