A Headbanger's Ball: Members of Five Finger Death Punch, Papa Roach and Motley Crue in THE RETALATORS
Put down the headphones and pull the record off the turntable as a row of die-hard heavy metal talent is about to break through the veil from your favorite albums to their horror movie debut. Ivan Moody and Zoltan Bathory, vocalist and guitarist of award-winning band Five Finger Death Punch, and Jacoby Shaddix, vocalist of Papa Roach, are set to make appearances in Retaliation will be released by Better Noise Music on September 16th. Here is the official synopsis:
A pastor with integrity discovers a dark and twisted underworld as he searches for answers regarding the brutal murder of his daughter. A high-octane original soundtrack and cameos from some of rock music's biggest names set the tone as this horror-thriller reveals a game of revenge played by a new set of rules.
The film stars Lombardi, Marc Menchaca, Joseph Gatt and Katie Kelly, directed by Samuel Gonzalez Jr, Michael Lombardi and Bridget Smith. It even features a guest appearance from Motley Crue drummer Tommy Lee.
Moody plays Vic Kady, who is described as "the vice president of an armed motorcycle club who will stop at nothing to find his missing brother, Ram." Moody is the lead singer of Five Finger Death Punch, formed in 2005, which has since achieved 4 platinum records and 6 gold records, making them one of the most successful metal bands of the modern era.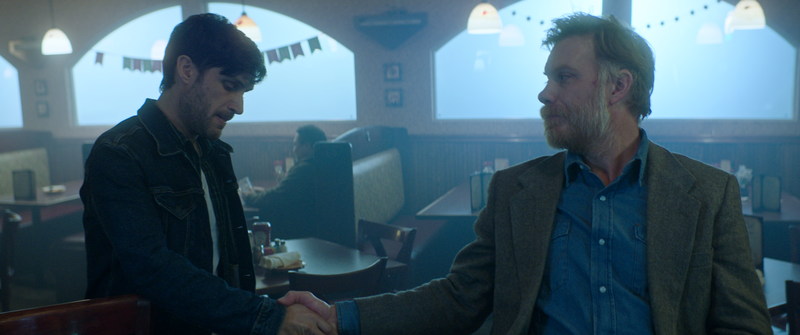 Jacoby Shaddix's character is Quinn Brady, who is described as "a despicable convict who breaks out of jail and goes after the cop who shot him. This sets off a chain of events. Shaddix is ​​the lead singer of the long-running band. date Papa Roach.Formed in 1993, the group released their album 3x Platinum Infest in 2000, which featured their hit song "Last Resort". He is also best known for hosting the cult show Scar, aired on MTV in the mid-2000s.
Retaliation is also notable for featuring footage from Five Finger Death Punch's 2021 music video for "Darkness Settles In." A minute alone to get revenge on a murderer. Check out the official trailer below!