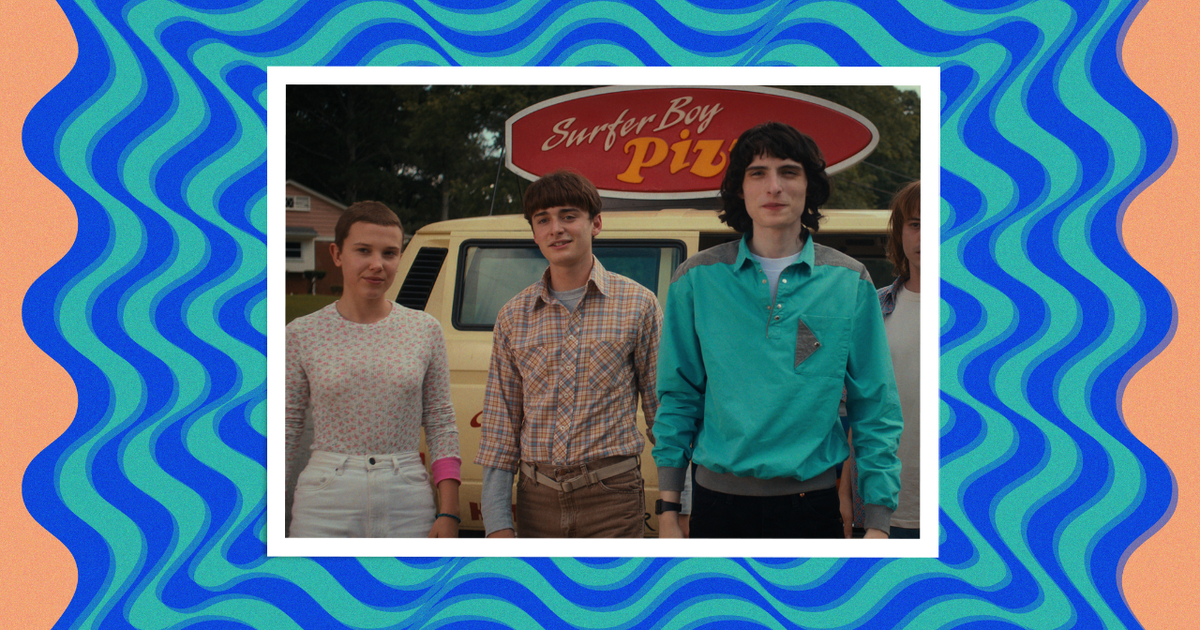 10 "Stranger Things" costume ideas for Halloween 2022
Last summer was filled with a lot of new stuff in the entertainment department between TV shows and movies. But above all, everyone was freaking out stranger things and anticipating if someone would die and who it would be. While the new season has been out for a few months now, the hype for it has not gone away! With stranger things always being a hot topic on everyone's mind, and with Halloween just around the corner, there's no better idea than to combine the two and become some of the show's most iconic characters for Halloween. Whether you're going to a college party, handing out Halloween candy to the kids in your neighborhood, or staying and watching your favorite Halloween movies, there are plenty of options for stranger things characters you can embody this year!
Vecna

Courtesy of Netflix © 2022

Of all the villains stranger things story, I must say that Vecna ​​is the most terrifying. There's just something about Jamie Campbell Bower in these prosthetics that's utterly horrifying! If you're good at cosmetics, you can use makeup and special-effect prostheses like elongated fingers, liquid latex, bald cap, body paint, and white contact lenses. (Pro hack: Caykeface's makeup tutorial on YouTube will teach you how to create the perfect Vecna ​​look.) But if makeup isn't your area of ​​expertise, you can also buy a Vecna ​​mask and the call a day. As for the clothes for your Vecna ​​costume, you can just wear black and red clothes that you already have in your closet!

Eddie

Courtesy of Netflix © 2022

While Eddie didn't show up in stranger things until season 4, he quickly won the hearts of many. If you've found solace in Eddie, this is the perfect idea for a Halloween costume! To dress up as Eddie, all you'll need is a Hellfire Club shirt, denim jacket, ripped jeans, and white tennis shoes. If you don't have luscious brown locks like Eddie's, you can easily buy a wig online. If you want to add a little more Eddie to your costume, you can carry D&D dice or an electric guitar.

Max

Courtesy of Netflix © 2022

Unleash your inner Max Mayfield by wearing an aqua blue jacket, black and white striped shirt, denim jeans and a pair of red tennis shoes. Complete your finishing touches to your Max costume by tossing your hair in a ponytail and pulling a pair of headphones around your neck (and listen to "Running Up That Hill", obvi). While you certainly don't need red hair to get Max's look, if you want red hair, you can either dye your hair or buy a wig and wear it for the night.

Eleven

Courtesy of Netflix © 2022

Unlike the other characters on this list, Eleven is an OG character on stranger things, which means that you have many options to choose from for this costume. If you want to do a major throwback to Season 1, you can wear a pink dress with a blonde curly wig and white knee high socks and a blue jacket over your shoulders. If you want to do Eleven's iconic Season 4 look, you can wear the multicolored striped dress she wore over a black and white flannel with equally colorful tie-dye socks. While all of these outfits are recognizable on their own, adding a box of Eggo Waffles to your look will make everyone recognize you instantly!

Dustin

Courtesy of Netflix © 2022

If you are someone who seeks the best in everyone, Dustin is a wonderful Halloween costume idea. If you're going to dress like Dustin, you can either wear his Camp Know Where shirt and hat (if you're on a budget, you can make your own cut by buying a green shirt and ironing on the "Camp Know Where logo" ) or his Hellfire Club outfit. To get Dustin's Hellfire Club outfit, you will need a Hellfire Club shirt layered over a button down shirt with grey, white, yellow, green and red shapes, khaki pants, white shoes and a baseball cap.

Chrissy

Courtesy of Netflix © 2022

If you want to fulfill your childhood dreams of being a cheerleader while integrating your stranger things obsession, going like Chrissy Cunningham for Halloween is the perfect option! For Chrissy's costume, you can buy her cheerleader outfit from stores like Amazon, Party City, and Spirit Halloween. To complete the look, you will also need a big green bow, a white cardigan, white sneakers and gold and green pom poms. Tie your hair in a ponytail with this big green bow and you're done!

Lucas

Courtesy of Netflix © 2022

Lucas' basketball uniform in Season 4 is truly iconic, making it a great Halloween costume. To complete the basketball look, all you need is Lucas' basketball jersey. For bottoms, you can wear white shorts or green sweatpants. To finish the look, bring a basketball with you!

RObin

Courtesy of Netflix © 2022

For a Robin costume, you can either wear the Scoops Ahoy uniform she wears in season 3 or her Family Video uniform from season 4. If you have a best friend who likes stranger things as much as you do, you can match them with you this Halloween and dress up like Steve Harrington!

Steve

Courtesy of Netflix © 2022

When it comes to character development, Steve Harrington takes the cake. Going from resident idol to go-to babysitter, he's been through it all in four seasons. For this reason, there are a few ideas you can make for a Halloween costume. For a classic Steve costume, you can wear a navy sweater with jeans, white tennis shoes and a gray jacket. For a "cool guy" look, you can put black sunglasses on top of your head. In case you need to defend yourself against creatures from the Upside Down, make sure you have a baseball bat with you.

Nancy

Courtesy of Netflix © 2022

If you want to feel fierce and like you can do anything, unleash your inner Nancy Wheeler this Halloween. One of Nancy's standout outfits consists of a red flannel layered over a light blue crew neck, a red corduroy jacket and a pair of skinny jeans. As for accessories, don't forget a pair of white gloves and a toy gun or baseball bat. You can simply put your hair in a ponytail and the look will be complete.